My new DOMAIN FLIPPING site is LIVE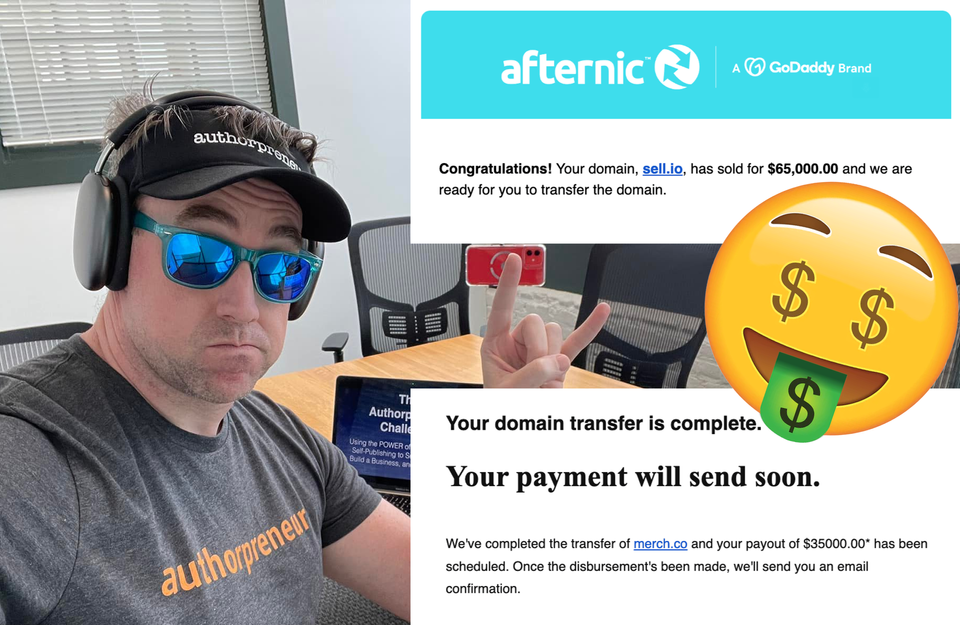 After I sold two domains last year for a cool $100,000, I knew that I would want to start a website about finding, buying, and SELLING domains.
But it would need to have a great domain to go along with it. The problem was that the keyword 'DOMAIN' has been around for a LONG TIME and pretty much every good domain with the word 'domain' in it has already been taken (and the ones not being used and listed for sale were all listed for sky-high prices).
But I kept looking.
And I found one that I liked.
And even though it wasn't $9 like most of the domains that I register, it was listed at a VERY affordable price. In fact, I would say that the domain was incredibly UNDERPRICED and underpriced domains are my FAVORITE domains to buy!
But enough stalling, right?
DOMAINFLIPS.COM is my new website specifically about finding, buying, and selling domains and it's LIVE!
I LOVE this domain and I got it for an absolute STEAL. Even if I had no plans to make a website about domains, I would still have bought it just to re-list it and wait for the right buyer.
I'm working on a book and a course and I will be running a Domain Challenge soon. All of the information is on the new website, DomainFlips.com.
I also have a new DomainFlips Newsletter (free) for exclusive domain content.
Join here: https://www.domainflips.com/#/portal/
When you join the DomainFlips Newsletter, you'll also get a private link to access to my new DomainFlips Facebook Group!
I will be sending out more information and updates via text and by email. ​ ​
To get these updates, TEXT ME at (512) 790-7040 ​​
Or click this link: https://my.community.com/chrisgreen (If you're outside of the USA, the number might not work, but don't worry; I will still post update on Facebook and send out the updates via email.) ​
Questions? Just ask! ​